Dear Sir and Madam,
Have you any requesting?
We will send you reply right away!
We look forward hearing from you.
Intercruise Inc. main mails.

Mr. Tony Cho

General Manager

info@partskorean.com

Mr. Cho Gyu Sang

Shoring Manager.

Ms.Choi Seong Bun

Heavy Duty Parts.

Mr. Jung Yu Seop

Assistant Manager.

Assistant Auto Parts.
Thanks and best regards.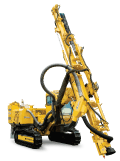 COPYRIGHT 2000 DEARTECH CO., LTD. ALL RIGHTS RESERVED.